In 2008 we broke new ground in The Diversity Project. We welcomed our largest cohort ever, consisting of 5 students. We also conducted the entire program in the Philippines.
---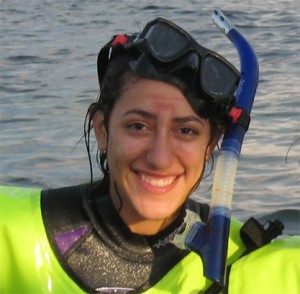 Name: Veronica Chaidez
University: San Jose State University (B.S.)
Major: Biology/Conservation
Comments on The Diversity Project: "The Diversity Project will allow you to dive into the world of marine science. It will bring you up close and personal with some of the most diverse coral reefs in the world. It will give you a new appreciation for the beauty and importance of these hurting ecosystems. It will also take you to a different part of the world where you will grow and learn that we are all connected. The Diversity Project has helped infuse my passion for marine conservation."
Where is she now? Veronica graduated from San Jose state in 2011 after spending a year abroad at Nelson Mandela Metropolitan University in South Africa studying marine science and conducting research. After an internship with the U.S. Fish and Wildlife Service in summer 2011 she went to King Abdullah University of Science and Technology to pursue her masters degree. She completed her masters and is now pursuing a PhD at KAUST.
---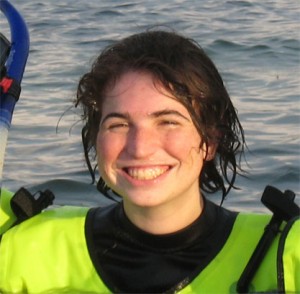 Name: Becky Hersch
University: Colombia University (B.S.)
Major: Biology
Project Title: Genetic Diversity in Coral on Three Philippine Reefs
Where is she now? Becky graduated from Columbia University in 2009. She continued the research she started during The Diversity Project for her senior thesis. She is currently working as a genetics technician at the Sackler Institute for Comparative Genomics while she plots her next move.
---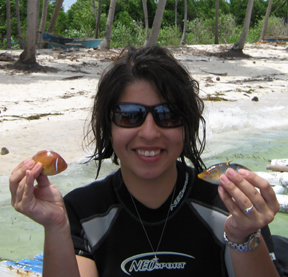 Name: Sonia Ibarra
University: Humbolt State University (B.S.), U. Alaska (Ph.D.)
Major: Marine Biology
Project Title: Assessing gene flow of Acanthaster planci and Linckia laevigata in the Philippines.
Where is she now? Sonia is returned to Humbolt State to finish her senior year and graduated in Dec 2008. After graduation she returned to the Philippines to continue work she started during The Diversity Project then worked Channel Islands National Park Kelp Forest Monitoring Program. In 2012 she will begin a Ph.D. program at University of Alaska studying the ecological impact that recovering sea otter populations have on the biological diversity of kelp forests. Sonia is a recipient of a National Science Foundation Graduate Research Fellowship and just defended her Ph.D. thesis at the University of Alaska.
---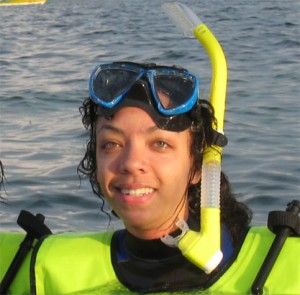 Name: Mara Phelan
University: Swarthmore (B.A.)
Major: Biology
Project Title: Comparison of Genetic Connectivity Between the Philippines and Indonesia Within Two Stomatopod Species:
Haptosquilla pulchella and Gonodactylellus viridis.
Comments on The Diversity Project: "The Diversity Project was a life changing experience! It provided me with the opportunity to do both field and lab work with a diverse team of graduate students, fisheries agents, peace corps volunteers, and of course, other interns. I learned that conservation is so much more than protecting an area or preserving an ecosystem–it also involves cultural exchange."
Where is she now? Mara spent a year in Madagascar focused on Ecology and Conservation, then graduated from Swarthmore. She is currently a Family Medicine Resident at Albert Einstein College of Medicine.
---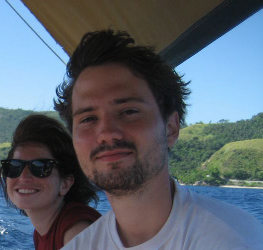 Name: Eric Womack
University: Old Dominion University (B.S.)
Major: Biology
Project Title: A Comparison of Genetic Connectivity in Two Species of Pelagic Fishes in the Philippines.
Where is he now? Eric fished his degree at Old Dominion University, continuing to work on the project he began during The Diversity Project. Following graduation he was a Peace Corps Volunteer in Hunduras before being evacuated in early 2012 due to political instability. After serving in the Peace Corps, and working as a fisheries observer, he completed his masters degree in Environmental Science at Virginia Commonwealth University.